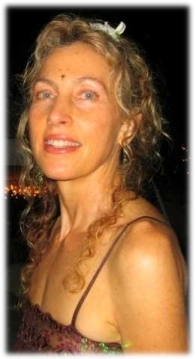 Yemiah's Raw Food Delights
Yemiah's Raw Food Journey
Yemiah began her Raw Food journey in the mid 1970s. Her practical experience is amazing.
Yemiah read a book about Raw Food and started living Raw with her firm commitment as her only support group. She refined her culinary mastery through four Raw pregnancies, home births and parenting. Today she amazes both Raw Food Chefs and Raw Fooders with her culinary mastery.
Yemiah has the rare ability to turn a simple handful of ingredients into pure heaven in minutes, making any level of Raw Fooding, including 100% Raw, easy for you.
12 Hours Of Simple, Decadent, Raw Food Delights
These DVDs cover the entire spectrum of Raw Food including:
Setting Up Your Raw Food Kitchen
Fast Preparation secrets to optimize your kitchen time
Entrees, Salads & Light Meals
Decadent Desserts with Cacao, Gojis, Bee Pollen & Friends
Exotic Mexican, Italian & Thai Entrees
Easy replacement of flesh, fish, fowl, dairy, eggs, sugar, wheat, grains, rice, beans and soy
Ordering Details
You can find Yemiah's DVDs in our Raw Food Store.